You are a driver of Formula bolide!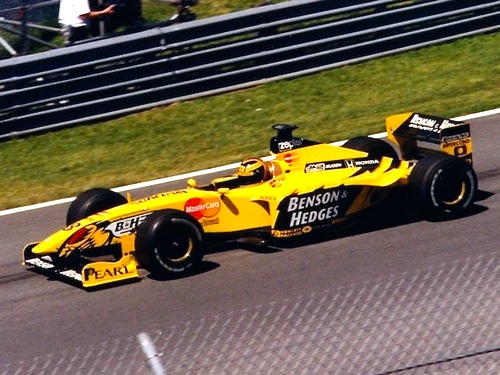 Royal auto racing is considered to be the most prestigious racing in motorsport. Our company offers you a unique opportunity to drive out in a Formula-1 racing bolide down the real speedway.
Naturally you can't "just sit in bolide and drive" right away. You should receive basic guiding from the Formula test drivers. After arrival on track, you will go through briefing, elementary training and exposure to the race course, select racing overall, and only after that you can "hit the gas pedal".
When the race is over you will enjoy a victory ceremony, champagne and receive a racing certificate. Just like a real Formula 1 race!
Possible racing cars:
F3 Opel Lotus
F1 from 1999 Arrows A20, Prost APO2, Jordan EJ11 or AGS SHO4
Bolide driving restrictions:
a potential driver must have a valid driving license;
absence of psychiatric and cardiovascular system disorders;
driver's maximum weight – 95 kg;
driver's maximum height – 1,94 cm.
Racing on a Formula-1 bolide is the best present for those who are crazy about speed, driving and adrenalin. Besides, that it is a great idea for spending time with relatives and friends since a racing group can include 15 participants. Use the opportunity and receive unforgettable experience while enjoying the speediest day in your life!
If you are interested in a Formula-1 bolide driving. You may also fill out the form mentioning the information of interest. Once we receive your request, we will contact you as soon as possible.