Winter holidays in France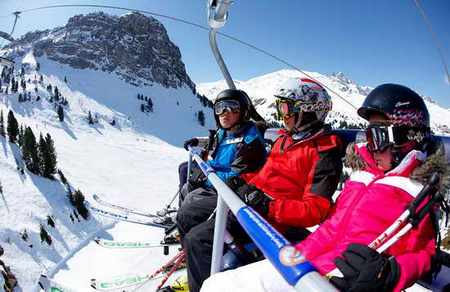 Courchevel is considered to be one of the best winter resorts in France. This popular ski resort is located in French Alps on the territory of one of the major ski regions of Europe — «Tarentaise Valley». The best restaurants and hotels, perfectly set terraces, good service, beautiful views and mountain landscapes- all this can be found in Courchevel. Apart from other things, the resort is also famous for many terraces and ski lifts that were built specially for winter Olympic Games in 1992. Courchevel actually has five levels. The first level has the most modern ski lift. The most famous and luxurious one is Courchevel 1850; a little bit lower is Courchevel 1650 which has a spectacular view over the mountain area. Next go Courchevel 1550 and Courchevel 1300-1100 that are famous for the splendid family vacation organization.
GrandazuR company offers a full set of services to make your stay at Courchevel comfortable and unforgettable. We will meet you at Geneva airport or any other nearby place and comfortably transfer you to Alps resort (by car or helicopter). We may offer you not only rooms in comfortable hotels, but also a great alternative – a chalet. A comfortable Swiss style house located in mountains will become a perfect place to spend your winter holidays at. We will also do our best to make you feel absolutely comfortable during your vacation. We'll provide you with a car or a snowmobile, skis and a ski instructor. Moreover, we'll order ski passes, book tables in restaurants and many other things.
For Christmas GrandazuR company organizes private parties in the best clubs and restaurants of Courchevel. You can throw a private party for your guests and friends with an individual entertainment program and famous artists and DJs.
Please fill out the application form indicating your preferences and we'll contact you as soon as possible.