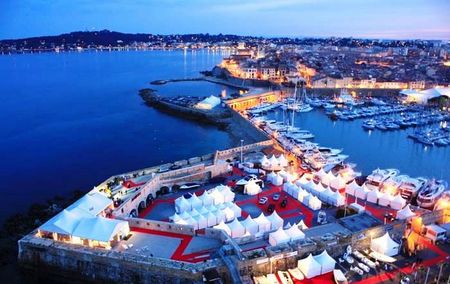 Local Mediterranean yachting season is traditionally opened with the largest seasonal boat show which is held in mid-April in Antibes. Nowadays there are no similar yachting events of such scale which are carried out in the Mediterranean Sea in spring. However, the uniqueness of this event doesn't come down to this reason only.
First of all, the marina, where the exhibition takes place, namely the Vauban port, is practically the biggest marina of the Mediterranean owned by a private person. Even very long and large yachts can be moored here – their length may reach to more than a hundred meters. Especially for this purpose the marina is equipped with the Berth of billionaires – a world-known Milliardaire's Quay.
Besides, the Cape of Antibes is famous for its luxurious villas located absolutely nearby. Many of these villas belong, by the way, to the Russian billionaires. We should definitely mention extremely interesting events that the organizers of the show pamper their guests with.
Of course, the boat show is primarily an exhibition of the various yachts. Therefore, you may often meet the guests who had arrived here in order to purchase a yacht they liked. Apart from buyers, numerous charter companies including the famous Edmiston, Blue Water, Cavendish White are the frequent guests at the boat show.
In addition to yachts, other brands and products of the potential public interest may be also shown at the exhibition. Such "next to yachts" models include, for example, motorcycles of the world-famous brand Harley Davidson. The event includes a wide variety of social activities ranging from sports games to exciting parties.
We will assist you with:
Please fill out the application form indicating your preferences and we'll contact you as soon as possible.