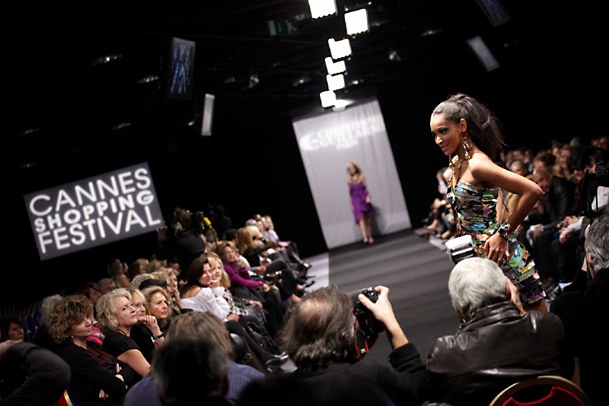 Cannes is not only a Paradise for moviegoers, but also a fertile region for various shopping. Those who enjoy wandering around the shops gather for the annual breathtaking shopping festival that starts here for the ninth time already. Celebutantes and celebutants from all over the world come to this sunny city to spend time enjoying the pleasant communication, and of course shopping. The Moscow dandies could not miss this magnificent festival as well. The flight Moscow-Nice delivered the most faithful admirers of this lifestyle to the Cannes Shopping Festival.
Guests of the festival will receive an unforgettable opportunity to spend some days in the atmosphere of the amazing shopping without limits and bounds of decency. The festival gives all its participants the sea of flashing fun and a lot of pleasant impressions along with the shopping. Cannes Shopping Festival is an international celebration of good mood and, thus, here you may find people who came and flew not only from different countries but from different continents to join the avalanche of the various boutique conquerors.
Here you may hear people talking different languages and enjoy many surprises that were prepared by the organizers of this magnificent celebration for its guests. Even the most experienced gourmets and connoisseurs of nightlife will be surprised by the variety of choices and the high quality of offered goods and services. During the special festival program all Cannes boutiques sell their goods on the unique and favorable terms laying out new collections on the shelves.
A breathtaking life full of excitement and unique parties in the city's best restaurants is waiting for the guests of the festival. The exquisite clothes, latest gadgets and devices, unique and the most beautiful jewelry – these and much more will delight everyone who decides to visit this amazing festival.
We will assist you with:
Please fill out the application form indicating your preferences and we'll contact you as soon as possible.