Fireworks Competition in Monaco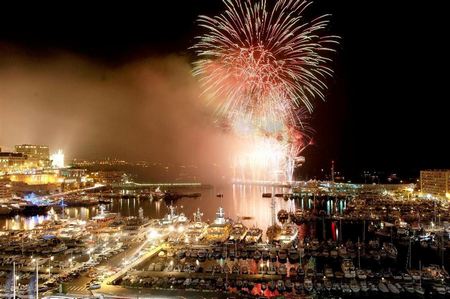 The Principality of Monaco is looking forward to the beginning of its most spectacular and grandiose celebration, which annually attracts crowds of tourists from all over the world – the International musical fireworks competition. Starting in July and ending in August, the festival manages to strike the audience with the numerous spectacular shows participating in the competition. The contestants aim to impress not only the judges but also the audience, annually showing the best performances that light up the bay and the sky above Monaco with the phenomenal beauty. The first performances in the competition of fireworks organizers were established in 1966 by the municipality of Monaco which dedicated their decision to the hundredth anniversary of the famous Monte Carlo district. 31 years later the festival began to combine fabulous fier show with melodious speeches of the musicians for the first time, and since then every annual performance at the festival transforms into the tremendous musical fire show intended for the admiring eyes of tourists and demanding but fair judges. Being the the largest and the most respectable event of such kind on the Cote D'azur, Fireworks Festival attracts the great number of foreign competitors who consider it an honor to act here with their best fier "sets".
Competition lasts for a total of four days and the performances are estimated by a special jury headed by a Mayor of Monaco, of course. Once all the rounds are over, the jury names the winner who gets awarded with the grand prize . At the same time the audience has the opportunity to vote online. Every five years four last year winner teams gather at the festival aiming to find out the greatest master of the fire art among them.
We will assist you with:
Please fill out the application form indicating your preferences and we'll contact you as soon as possible.