Monte-Carlo Rolex Masters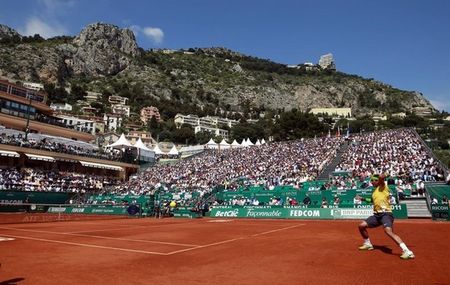 Monte-Carlo Rolex Masters, a men's tennis tournament which belongs to the category of ATP Masters 1000, is considered to be one of the oldest tennis tournaments in the continental part of Europe. It is the matter of fact that the first competitions within this tournament were held in the late seventeenth century. Roquebrune-Cap-Martin commune, which is the territory of modern France, is the current venue for the tournament. However, the commune borders with Monaco.
The record-holder champion of this tournament is a Spanish tennis player Rafael Nadal who has won the grand prix eight times in a row. Nadal celebrated his eighth victory in 2012. However, not only the European players have won the tournament. In 1990 the USSR representative Andrey Chesnokov won the tournament of Monte-Carlo being the only Russian winner of so far. The majority of tournament games take place on the clay courts. The courts themselves are located in the prestigious Monte Carlo Country Club. This sport complex is really huge and includes not only the central arena which can fit about nine thousand spectators but also an entire Tennis Academy where the young talented tennis players are being trained and educated.
According to the last year data, the prize fund, which 56 singles and 24 doubles compete for, amounts to EUR 3,000,000. The general sponsor of this remarkable competition is the world-known watch brand Rolex.
We will assist you with:
Please fill out the application form indicating your preferences and we'll contact you as soon as possible.