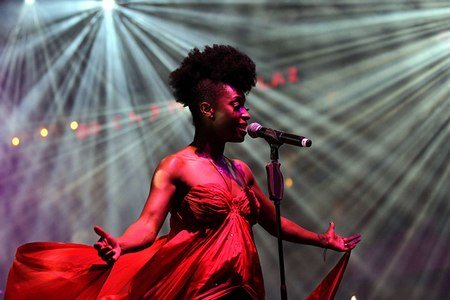 As well as last year, the wonderful Mediterranean city of Nice, located in the south of France, is ready to welcome its guests – admirers of jazz music. Musicians arrive from all parts of the world to participate in a magnificent festival of jazz style music. Charlie Mingus, Herbie Hancock, Yubi Blake and other famous jazzmen were the brightest participants of this event in the past.
The stage for the performances is being prepared on the bank of the azure sea in the warm July evenings. Magnificent jazz music can be heard in the open air. It charms the grateful listeners with its sounds. The connoisseurs of jazz art have the possibility to enjoy these melodies of the great range. The wonderful jazz platform has been bringing the well-known jazz musicians from all over the globe together for more than fifty years in a row.
If we return to the festival roots and to track its development till present, we will state the fact that such outstanding jazzmen as magnificent Herbie Hancock, legendary Charile Mingus, virtuous musician Al Jarreau and many other genius jazz artists were the guests of Nice.
The great park of Nice Jazz Festival allows the jazz fans to plunge into the charming sounds of music for a few days. Unfortunately, the park cannot accommodate all the eager fans. Therefore, as per decision of the Mayor of Nice, the Albert's I square became a venue of the Festival of Jazz Music so that more fans could afford visiting and admire the performance.
This square is located in the central part of Nice. However, some of the organizers of this event are not happy with these changes. They believe that during the summer season a central part of the city is full of noise that breaks the musical atmosphere of the festival. And what is the most important it will be quite difficult to gather tens of thousands of music fans in the center of Nice in a hot summer period for 14 days. Therefore, musical event will last for 5 days only.
Supporters of the Nice Jazz Festival Park as a venue for the International Jazz Festival hoped that everything would be as in the good old days. However, the municipality solved the question in the other way and the opening of the forthcoming International Festival of jazz music will take place in the Albert's I square in the center of Nice.
We will assist you with:
Please fill out the application form indicating your preferences and we'll contact you as soon as possible.