Wedding Ceremony in France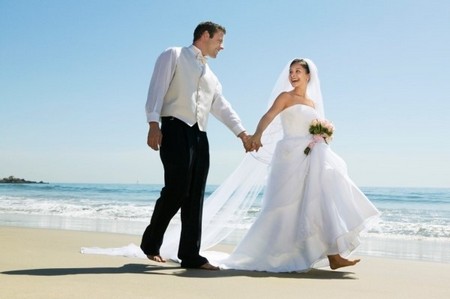 Wedding belongs to those few events that stay in the memory of couple for their whole lives. You can agree for a standard party with some guests. However, you must admit that wedding ceremony will be way more spectacular if it takes place in the venue abroad. Marvelous landscapes in France, local color and friendliness of the hospitable French will forever remain in the memory as the loveliest day evoking only positive emotions.
You have always dreamt of celebrating the event in the French Riviera? We are ready to help you offering a luxurious yacht, a well-groomed private beach, a gorgeous villa or an ancient castle at option. In the castle filled with the spirit of aristocracy who has been living there for ages, you will feel yourselves as an amazing couple who got in a fairy tale. Wedding ceremony and all the respective organization arranged by us means a wide range of services, namely, breathtaking show-program, celebration scenario and, of course, French cuisine.
Our company is famous for the immaculate event organization and creating a celebration on the verge of fantasy. We will help you visit Cannes and Monaco implementing all your fantasies, dreams and conception of the perfect wedding ceremony.
Please fill out the application form indicating all your requests. Once we receive the form with your contact details stated in it, we will contact you as soon as possible.