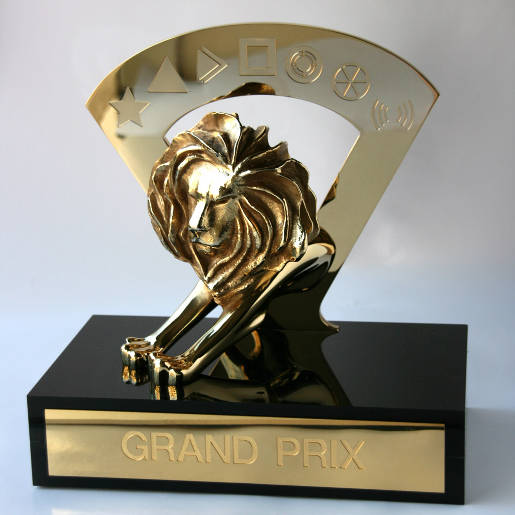 There is no more authoritative festival among the advertising producers than the Cannes Lions International Festival of Creativity, which lasts usually for about a week in summer. The sixtieth anniversary ceremony of the festival is expected this year. The festival itself is full of other events which are eagerly visited by all the guests of this unique event. These events include a variety of seminars and training courses in the sphere of advertising as well as public events aimed at such category as advertising professionals.
However, no matter how rich the festival program with the attendant events is, the Lion awarding for the best advertisement of the year remains the highlight of it. Nevertheless, the British company is the founder of the festival having bought it for 120 million Pounds in 2004, the sunny Cannes still remains its venue.
The Lions, which are awarded for the best works, exist in three forms: Bronze, Silver, and, of course, the main prize – Golden Lions. The great number of the advertisement award categories guarantees that not a single talented work remains unnoticed.
New categories are being added annually starting with 1998 when the new award "Cyber Lion" joined the main row and up to 2012 when two more categories appeared. One of them, namely "Mobile Lions", is a tribute to the quickly developing sphere of the mobile advertising. The festival has its own Golden Palm which is awarded to winning studio that is engaged in the industrial sector of the advertising business.
We will assist you with:
order and delivery of the concert, exhibition, conference and other event tickets;
cook services, catering and many other things.
Please fill out the application form indicating your preferences and we'll contact you as soon as possible.