Catering Services in France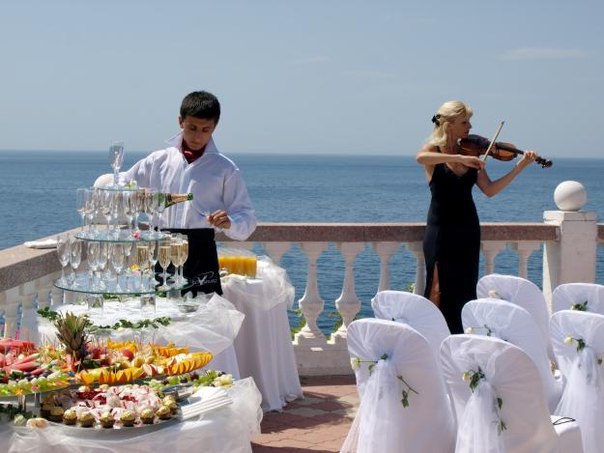 If you decide to have a banquet, a business lunch, a party or a romantic dinner, our experts will gladly assist you. There is no worthy event that can be held without a first-class catering. GrandazuR Company cooperates only with experts in the sphere of restaurant service. We'll manage everything for you: design of the room, floral decorations, cutlery and accessories of your taste, food and a cocktail menu. Our task is to make everything up to your requirements so that you could enjoy time with your guests and indulge in the dishes of our chef-cook.
We will organize a party for you and your guests according to your individual needs:
development, preparation and delivery of invitations for your guests;
room design;
selection of the menu and wine steward service;
security service and many other.
Please fill out the application form indicating your preferences and we'll contact you as soon as possible.