Concierge Services in France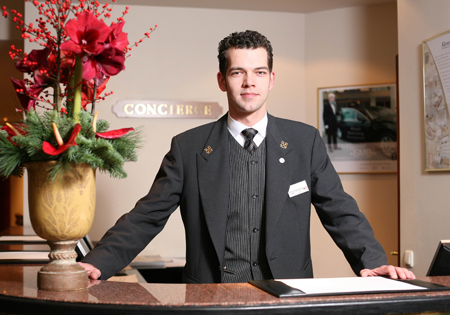 We have all faced various issues occurring in a host country, and not always can they be tackled quickly and successfully. Moreover, it often leads to a ruined vacation. That is why we offer all the clients our concierge services in France. Our main task is to make your vacation or business trip as comfortable as possible.
We will help you:
arrange a transfer and a car rent;
book a hotel when there is "no vacancy";
rent an apartment, villa or a chalet according to your requirements;
organize your active recreation in France;
book a table in the best restaurants and night clubs;
find the tickets for concerts, exhibitions, conferences and other events;
get the invitations to the best parties and private events;
find catering staff, personal chef, fitness instructor, etc.;
find all the required information and provide you with a 24/7 support to take care of all the extravagant issues of yours.
For the sake of your convenience, we have created concierge service package plans. They will help you solve all the required issues and tasks in the most efficient and financially beneficial manner.