Wedding on the French Riviera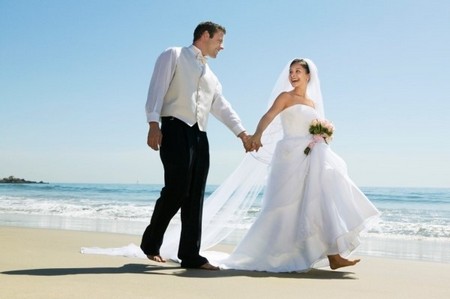 Marriage is one of the most important and exiting events in the life of every person. Naturally, we try to make this day unforgettable for you and your beloved person. And the place that we select to hold this ceremony plays an important part in it. It is necessary that the surrounding landscape filled your mind and soul with amusement and positive emotions. You need the place that is like a dream! French Riviera is just the place that you need!
If you decide to enjoy this special day in one of the cities of French Riviera, we'll gladly assist you. Our company will offer you to choose the most beautiful locations to hold the ceremony – beautiful villa, private beach, ancient castle, or a luxurious yacht. Everyone will be envious! The best French food, unique scenarios and exclusive show program will make your wedding unforgettable! Perfection is our motto and it is what distinguishes the luxurious party from the ordinary one. All this and even more will be provided and organized by our experts according to your desires and the preferences of your beloved one.
Please fill out the application form indicating your preferences and we'll contact you as soon as possible.